Roll up your Sleeves…

The Early College Program is a great educational opportunity.  It can also be an excellent way to save money for your college education.  However, that savings is not automatic.  While the program provides you three years of free schooling at Muskegon Community College, if you don't seek out scholarships and financial aid for your first year of university, you could end up saving hundreds of dollars at MCC, only to lose thousands at your transfer university.
In Spring 2016, Ivy Lewis (graduate Oakridge High School) finished up her Early College commitment at MCC with a solid GPA.  She is attending CMU in the Fall of 2016.  However, because her parents make too much money to qualify for Federal Aid under FAFSA guidelines, and because Ivy did not qualify for scholarships thru The Early College Program, her acceptance package to Central is made up entirely of loans.  Ivy must borrow $20,000 to attend her first year at Central Michigan University.  Hunter Langlois and Shannin Albright (Oakridge High School) and Hanna Swenor (Spring Lake High School) are in much the same situation for their Fall 2016 semester at WMU.  In fact too many Early College students have found their first year out of the program, void of scholarships, and consequently dependent on student loans for enrollment…
It doesn't have to be that way.  For you to move on from MCC without incurring significant debt at the next stop, focus on the following…
Back to High School – It is natural as an Early College enrollee for you to lose touch with Oakridge in your final (13th) year of high school (third year of Early College), particularly since you've already participated in high school graduation ceremonies. Plus, you will not be enrolled in a single high school class during your entire 13th year.  However, if you want to achieve some success when it comes to the scholarship search, you must rely on your high school connections.   The Early College Program sends you onto University as a freshman.  Consequently you qualify for ALL Freshman Scholarships*.  The place to find those scholarships is back at high school.
Oakridge College Advisor Position – The Oakridge Early College Advisor is an excellent resource for your scholarship search as a 13th year student.  Seek out his counsel.  Schedule meetings.  Keep in online contact with him.  Get to know him well.  He is at the high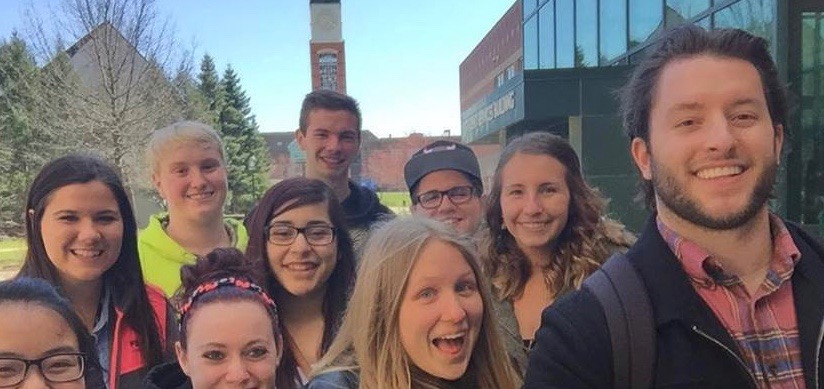 school on Mondays, Wednesdays, and Fridays and is available to Early College students and parents, in an effort to find grants, scholarship, and financial aid for the school year following Early College.
OHS Scholarships – Visit this buildingabetterworld.net website regularly, as we will keep scholarship postings and deadlines up to date for Oakridge seniors and 13th year Early College participants.
University Grants and Scholarships – This one is fully up to you.  Your transfer university has available grants and scholarships. But you need to do the ground work to search them out. Go through counselors at MCC and visit the Financial Aid Offices and Department of Study at your ensuing university.   Too often grants and scholarships  at your transfer institution, for that first year following Early College, remain an untapped source of Financial Aid.  Remember, you must turn in your FAFSA before any kind of University Financial Assistance can be accessed.
Advocate for Yourself  – While the Early College Program does many things well, they have not been effective at streamlining the transfer process in regard to grants and scholarships.  Too many unanswered questions, and a lack of focus, places The Early College transfer student at a financial aid disadvantage.  You need to advocate for yourself.  You need to push the Program leadership to do a better job with this challenge.  You need to change this Program's weakness into a strength, for yourself and for those Early College students who will follow you.  Don't be bashful about asking questions or making demands.  Remember, the Early College Program exists to serve YOU.
*Building A Better World Scholarship – This is the one Oakridge High School Scholarship that is available to second year Early College Students.  It is a local and a well endowed grant for graduating Oakridge students 38 scholarships for over $45,000 since 2003.  The scholarship is comprised of three separate awards.   You may apply for one, two, or all three.  Make sure that you apply during your second year of Early College.  Annual deadline for submission is May 1.
In Summary  – If you focus on the above objectives, and treat your scholarship search as seriously as you do your college courses, The Early College Program can have a long lasting positive economic impact on your future…
So, roll up your sleeves and get to work!