The United States Military provides extensive educational benefits for individuals who serve.  The specifics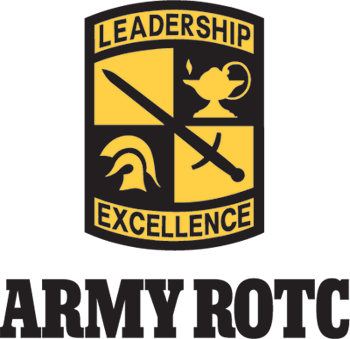 can get a little confusing if you try to wade through them online.  If you have an interest in joining the military and taking advantage of educational opportunities, it is suggested that you contact recruiters through the OHS Counseling Center.
What this sight will attempt to do is familiarize you with the lesser known option of R.O.T.C. – Reserve Officers' Training Corps.  When you join R.O.T.C. you are student of both the program and the college, and a member of the military branch which sponsors the program.  If accepted into the program you qualify for scholarship funding.  Upon graduation you join the National Guard, Reserves, or Active military as a Second Lieutenant.  The Army, Navy, and Air Force all sponsor R.O.T.C. Programs.  Check your college to see which program is offered.
Founded in 1926, ROTC stands for Reserve Officer Training Corps. It's a college program offered at more than 1,000 colleges and universities across the United States that prepares young adults to become officers in the U.S. Military. In exchange for a paid college education and a guaranteed post-college career, cadets commit to serve in the Military after graduation.
 ROTC officers serve in all branches of the U.S. armed forces. In 2010, ROTC graduates constituted 38.5 percent of newly commissioned U.S. Army officers, 1.8 percent of newly commissioned U.S. Marine Corps officers, 16.7 percent of newly commissioned U.S. Navy officers, and 38.1 percent of newly commissioned U.S. Air Force officers, for a combined 30 percent of all active duty officers in the Department of Defense commissioned that year.
Under ROTC, a student may receive a competitive, merit-based scholarship, covering all or part of college tuition, in return for an obligation of active military service after graduation. The U.S. Coast Guard offers a similar program to ROTC under a different name: CSPI
ROTC students attend college like other students, but also receive basic military training and officer training for their chosen branch of service, through the ROTC unit at the college or university. The students participate in regular drills during the school year, and extended training activities during the summer.
Go here to learn more about Army, Navy, Air Force, Marines, and United States Coast Guard ROTC Programs.
Go here to learn more about the history of ROTC.
Go here to locate Michigan colleges and universities that provide a ROTC option.  Then for more specific information contact the program at that particular school.  You'll notice from the above link that Army ROTC sponsors more programs than the other branches.  And you'll also see that the Marines / Navy have a single program accessible through Eastern Michigan University and the University of Michigan.