McKenna Whipple and Savana Cooper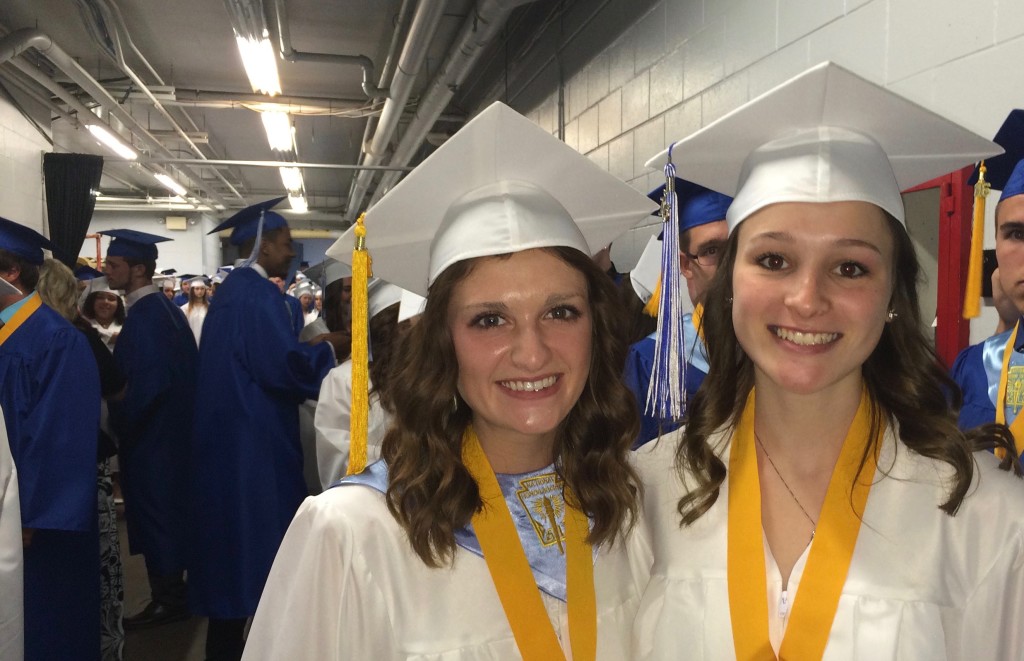 Congratulations Ladies!  You each have won a $3000 award from Building A Better World Scholarship.  Please go here to learn more about the history of our Scholarship. 
McKenna Whipple is our 2016 Independent Travel Scholarship Award Winner.  McKenna won a $3000 scholarship for past efforts in community work in Muskegon County and for her plan to fuse volunteer work with travel to Tanzania in Africa.  McKenna is an accomplished dancer and has been a member of the Spotlight Dance Academy in Grand Haven for twelve years.  She is an excellent student, graduating fifth in her class.  She was Senior Class President and a member of National Honor Society.  McKenna's long range plans are still up in the air – however she ultimately intends to graduate from a four year university, likely Michigan State University or DePaul in Chicago. As for 2016/17 she will live in Grand Rapids and is enrolled for Fall term at  Grand Rapids Community College.  Next summer she will travel to Tanzania with her Aunt and serve as a "Momma" for three weeks in "The Children's Village."
Congratulations Mckenna. Please go here to learn more about the wonderful opportunity that is The Children's Village and to read excerpts from McKenna's winning essay.
Savana Cooper is our 2016 Global Awareness Award Winner.  Savana Banana Cooper won a $3000 scholarship to be used in 2017 at Western Michigan University.  Savana will attend Muskegon Community College next Fall, for her final year of the OHS / MCC Early College Program.   In the Fall of 2017 she expects to move onto Western Michigan University.  At WMU she intends to Study Abroad, possibly in Germany.  Savana has been active in 4H  for the past four years.  She rides horses competitively.  She owns a cow named Frankie and raises baby goats.  For a long time Savana has dreamed of being a large animal veterinarian.  In the Spring of 2015 she traveled for a week to Washington D.C. with Oakridge Close Up.  There she lived and learned and worked with kids from all over the country, many of whom were deaf.  Savana was introduced to the language of sign.  Since, she has completed two courses in sign language at MCC and is enrolled for a third this Fall at Grand Rapids Community College.  Savana is currently considering career possibilities in the field of Sign.  Who knows, maybe she'll combine the two and one day open a veterinary clinic for large animals with hearing difficulties.
Congratulations Savana.  Please go here to read excerpts from Savana's winning essay.
If you would like to donate… we have a number of options open to you.
Don't worry how much to give ($10, $20, $30, $100 – any amount)  It's that you join us that matters most.  We want your support more than your cash…but we need both!
You may donate online here with a credit card donation.  Your information is secured through Pay Pal.
or by check made out to  OHS Building A Better World Scholarship.  Mail to Oakridge High School – 5493 East Hall Rd – Muskegon, MI 49442.  or contact Bob Wood at bobwoodmsu@gmail.com 

or

616-402-8668